Support Banano at these Exchange Listing Votes
Please come back regularly and vote on these exchanges to support Banano!
This will be kept updated, link is ex.banano.how
---
TxBit (vote once per day, we already won, but vote for Nano now!) https://txbit.io/Coin/
---
Numex (we already won!) Thanks guys!
https://twitter.com/numex_exchange/status/1056510275719979008
---
Coinflyer vote here once a day: https://coinflyer.featureupvote.com/

---
Aiodex (create account and vote once) https://aiodex.com/vote/coin/5bbf85edcb850d1582e2f255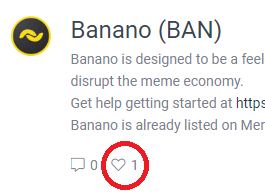 ---
Smart Exchange: Register and vote once a day: https://smarts.exchange/vote-BAN.html
---
Evimeria Voting (Telegram Bot), vote once per day: https://t.me/EvimeriaVote_BOT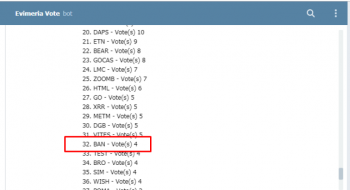 ---
Thank you!
Please vote and then send "Bananorama" to @bantano at our discord to get a small reward.